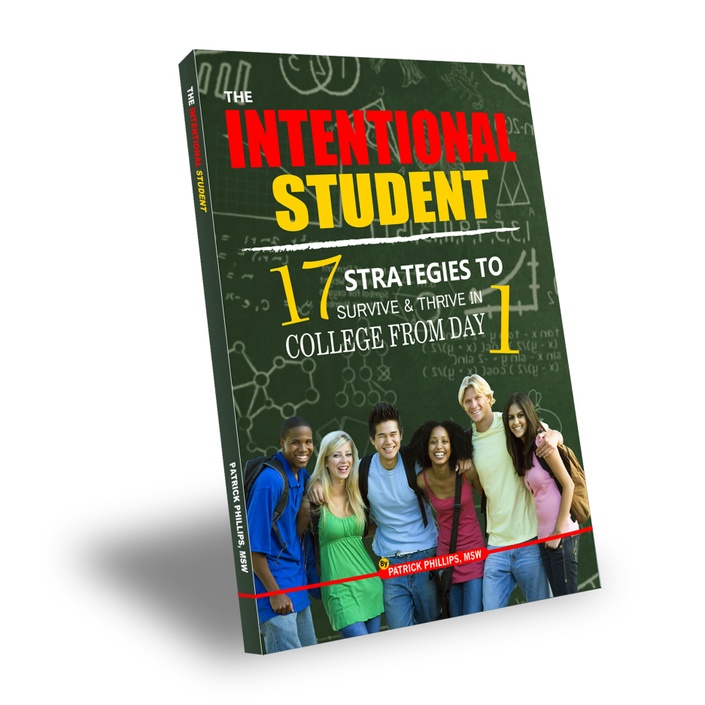 The Intentional Student:
17 Strategies To Survive & Thrive In College From Day 1
"College can be expensive, but not graduating can be even more expensive"-Patrick Phillips, MSW
Postsecondary education can be an economic equalizer. However, for many college students, their ability to climb the socioeconomic ladder is stifled by the inability to successfully complete a postsecondary education. Successfully navigating the college experience requires strategic planning and intentionality. This interactive, informative and engaging course is designed to empower participants with information to successfully navigate the college experience.
The Intentional Student is structured in three phases: The Prerequisites, The Process, and The Exodus, to mimic the college experience and empower readers with practicable strategies to not only survive but thrive academically, socially, and professionally as part of the college experience. Purchase of E-Course includes copy of the Intentional Student: 17 Strategies To Survive & Thrive In College From Day 1. Topics covered include:
Studying Intentionally
Maintaining SAP
Time Management
Be Real with Yourself
The Intentional Student
The Parking Lot Student
Credit/Mismanagement
How to Choose a College
Academic Professionalism
College or Technical School
Building Community on Campus
Building Community off Campus
Building Rapport with Instructors
Financial Aid Disbursement/Mishandling
Importance of Professional Organizations
Being Strategic about Your Major and Employment
Your Instructor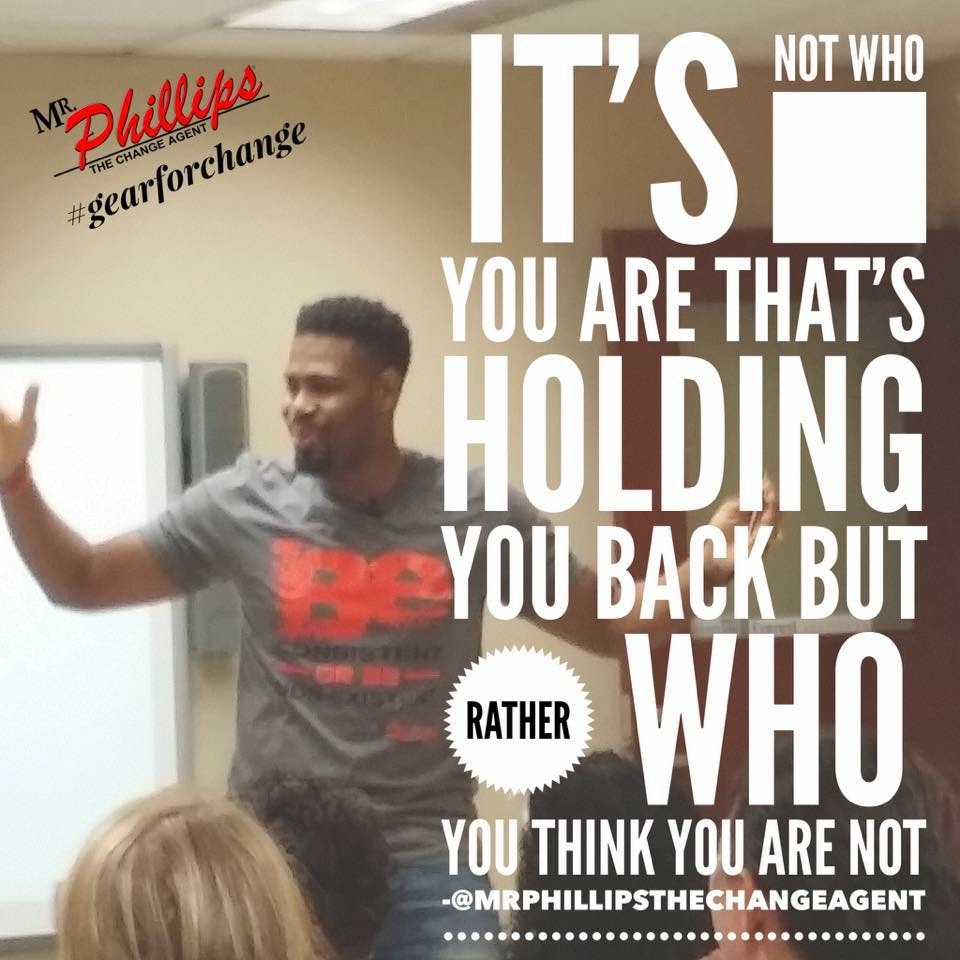 Patrick Phillips, "The Change Agent," is a doctoral student, college instructor, urban education specialist, inspirational speaker, certified educator, and school social worker. He is a recipient of the President of the United States Volunteer Service Award and the author of The Intentional Student: 17 Strategies To Survive & Thrive In College From Day 1, Decisions: A Young Man's Guide to Avoiding the Traps, Change 101: Average Is Crowded, and the Decisions: Success Is Optional curriculum. Mr. Phillips is a graduate of Georgia State University (GSU). He holds master's and bachelor's degrees in social work.
Mr. Phillips was raised in a single-parent household in South Central Los Angeles and overcame many of the challenges that youth, young adults, and adults face today. He has an extensive background in working with youth, families, adults, community organizations, and college students. He uses his experiences to educate, empower, and help others achieve self-actualization.
Mr. Phillips is a board member with Fulton County's My Brother's Keeper and the 500 Men Standing in the GAP taskforces. He has partnered with various organizations, schools, and colleges throughout the United States. He continues to facilitate change one engagement at a time.
Frequently Asked Questions
When does the course start and finish?
It is a completely self-paced online course - you decide when you start and you have 15 weeks after the initial log in to access the course.
How long do I have access to the course?
After enrolling, you have 15 week access - across any and all devices you own.
Do I get a copy of the Intuitional Student: 17 Strategies To Survive & Thrive In College From Day 1 with purchase of the E-COurse?
Yes you will receive your copy of the Intentional Student within 5 business days of your purchase of the E-Course.